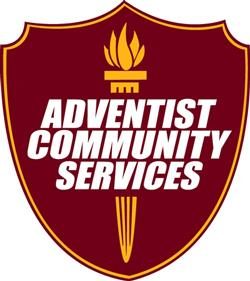 Community Service Center


The Grand Haven Adventist Community Services Center (432 South Beechtree Street, Grand Haven, MI 49417) distributes used clothing, shoes, bedding, towels, dinnerwares, small kitchen appliances, and curtains for free to members of the community in need of these items. Almost all incoming clothes and materials are donated. The received items are sorted, washed, sized, and place in the free store for acquisition by clients. Most patrons are referred to the Center through Love INC, the Salvation Army, or Migrant Services.
Of the 2000 clients served annually, 60% are children. All labor is unpaid. Sixteen volunteers process about 70,000 garments, 1,700 bedding articles, and 4,300 housewares each year and work about 2,400 hours.
The Center also is a meeting place for the teaching of Christian wellness and lifestyle principles (such as nutrition, weight control, and stress management). Free Bible and devotional literature is also available.
Store Hours:
Tuesday - Thursday 9:00am - 12:00pm
Thursday: 6:00pm - 8:00pm